Description
Type: Drawing Toys Set
Material: Plastic
Plastic Type: ABS
Screen: LED
Drawing Speed control: 1-8 speed control
Color: Black, White, Blue, Green
Optimum temp.: PCL 60℃ PLA:160-170℃, ABS: 180-210℃
Power input: DC5V 2A 10W
Power input of adapter: 100/250V 2A
Usage: Gift for kids
How Do 3D Pens Work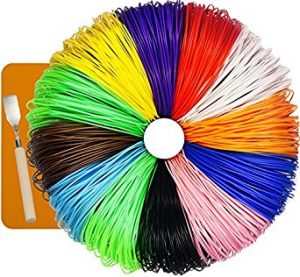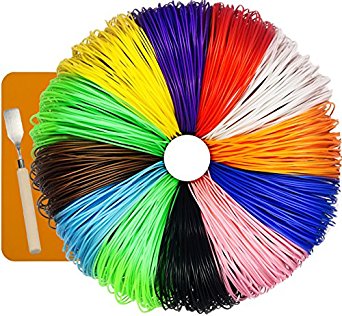 Knowing how a 3D pen works will help you make a better buying decision. Despite being a new technology, 3D pens are not so advanced. They typically look like bulkier versions of normal ink pens.
Handling a 3D pen will come easy if you're familiar with using hot glue guns. For everyone else, it'll take a little practice just like it did the first time you tried to use a computer mouse. The sky's the limit once you get the hang of it though.
Your new 3D pen won't use ink or glue obviously. It takes a special 3D printing filament or material. There are two types of common filaments used in 3D pens:
ABS: Acrylonitrile Butadiene Styrene (Strong petroleum-based plastic)
PLA: PolyLactic Acid (Biodegradable plastic made from corn starch or sugarcane)
You're free to start creating the moment the filament reaches a certain temperature.
The 3D Pen Printing Process
The pen extrudes—or forces—the material out in a controlled fashion through its nozzle. As soon as the material is out it cools and hardens almost instantly. This is why it takes a bit of practice to get the hang of it.
Draw vertically. Draw horizontally. Lift your imagination off the page! This pen extrudes heated plastic, which instantly hardens, allowing you to literally draw in 3D, freehand or on paper. Change colors quickly and easily. The possibilities are endless
The products are packaged in exquisite gift boxes which include:  
Content: 3D pen*1, USB cable*1, PCL filament*2 (bags), fingertip*2, instructions*1, brochure*1